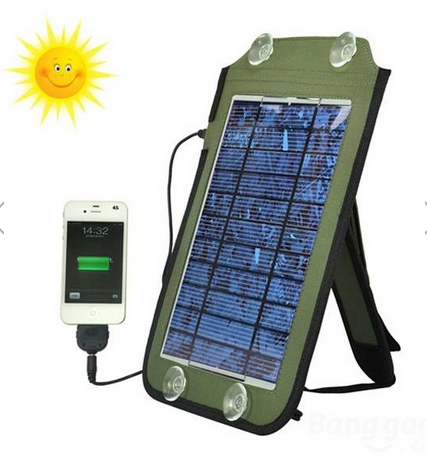 This Solar Panel (3W) can transforms solar radiation energy into electrical energy by assimilating sunlight. Made of high quality material, and is Waterproof. Portable & Lightweight, you can carry it anywhere you go. It will provide you with a long lifespan.
Suitable for mobile phone, digital camera, MP3, MP4, PDA , GPS, etc. Widely applied for outdoor hiking, riding, driving, traveling, etc.
Features: Achievement of transformation between solar radiation energy and electrical energy. Made of PET laminated, PVC Waterproof fabric. Hung on the bags or set up on the floor to charge. Portable & Lightweight. Carry it anywhere. Provide you with a long period of service. Handily charge your digital devices.
Specifications: Output Voltage:5.5V
Output Current:550mA
Output Interface:DC3.5mm
Solar Panel Rated Wattage:3W
Working Temperature:-20 ~ 80℃
Life of Solar Panel:above 15 years
Solar Energy Conversion Efficiency: 17.8%
Material: PET laminated, PVC waterproof fabric
Suitable for: Mobile Phone / Digital camera / MP3 / MP4 / PDA / GPS etc
Color: Camouflage
Net Weight:166g
Gross Weight:253g
Size:200*190*3mm
Packing Size:260* 200*30mm ..see more...
»[Shop Now..]